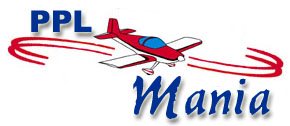 The Site For Pilots Passionate About Flying
Aviation Product Reviews
Welcome to the product reviews section. Here you will find reviews on aviation products, software and websites. Click on a review below to discover more about the particular product or website.
Airfield restaurants reviews
Pilot supplies reviews
Aviation software reviews
Aviation website reviews
As this is a new area in PPL Mania, it is little lacking on the number of reviews we have. If you have a review on a particular aviation website that you would like to see here then please feel free to send it in. It doesn't have to be much. As a little incentive PPL Mania will pay £20 for the best review of the month.
Submit your aviation website review here
Keep up to date with what's going on at PPL Mania…
We have lots of new articles and features planned in the near future. Register your details with us and we will contact you as and when the new features appear.
PPL Mania ensures that all information provided to us will be treated in the strictest confidence and will not be distributed or sold to any third party.