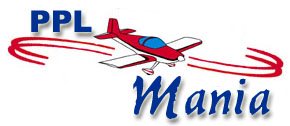 The Site For Pilots Passionate About Flying
PPL Mania Needs You!
Our plea for extra hands
Updated: 31 July 2005
That's right! PPL Mania wants you! We have only been running for just over a month now and even though we are slowly steadily expanding, would like to call on our readers for your assistance. We think think we are doing well so far, but we still recognise the room for expansion.
We want your reviews, stories and experiences!
Do you have any stories or training information you feel other PPL's would value? If that is the case then why not consider sending your article, review or story in to us for publication. We can even put your name up in lights if you so desire! Although if you chose to remain anonymous then we totally respect that also.
We hope you can appreciate that we are a non-profit organisation so we can't pay for any material submitted to us, we can however promise that you will be duly acknowledged – plus you will have one extra greeting card coming your way at Christmas time!
So if you have any experiences during your PPL training or perhaps an eventful cross country trip then please consider sharing it with the aviation community by publishing your work on PPL Mania. After all, if it was not for our readers (you!) we couldn't function.
From everyone at PPL Mania, may we say a big thank you to our readers!
If you any aviation related information which you would like to see on the PPL Mania website then please use the contact us form, to either submit your material directly or to request an email to send back any attachments you may have.
Keep up to date with what's going on at PPL Mania…
We have lots of new articles and features planned in the near future. Register your details with us and we will contact you as and when the new features appear.
PPL Mania ensures that all information provided to us will be treated in the strictest confidence and will not be distributed or sold to any third party.