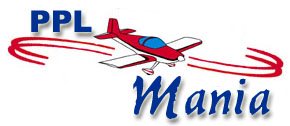 The Site For Pilots Passionate About Flying
Aviation Photo Competition

For your chance to win this rare wine simply send in your photograph (no bigger than 500Kb) on the theme of 'Pilots passionate about flying' by the closing date. We are leaving it up to you to interpret the theme, so be imaginative! Your entry must be your own work and not taken from other resources. We are sorry, but we are not accepting entries from professional photographers.
The closing date for this competition is 28th October 2005.
All you need to do to enter the competition is to fill out your details on our online form. We will then respond with an email. Simply reply to the email while attaching your entry (remember no bigger than 500Kb). We will then acknowledge your entry with a unique entry ID. Please also note that the number of entries is limited to five per entrant.
> CLICK HERE TO REGISTER YOUR DETAILS

About the prize
The prize is a bottle of 1970 Chateau Gruaud Larose (75cl )(2nd growth Bordeaux – just one notch below Mouton-Rothschild, Latour etc). This wine is from a very good year and is fully mature now. The label states that the wine was specially selected for Berry Bros. & Rudd wine merchants. This particular wine has been seen for sale for £225.00.The bottle is sealed and unopened with the original capsule. The bottle is in very good condition and has been kept in temperature-controlled storage since being bought at auction several years ago. The fill level is into the neck, the wine being a couple of cm's below the base of the cork. The wine is not generally available in retail outlets. 
CONDITIONS OF ENTRY

1. All relevant instructions on the website of the PPL Mania form part of these Conditions of Entry.

2. Entry to all other categories of the Competition is open to United Kingdom residents only. Entrants must be at least 18 years old or must have the consent of their parent's or guardian to enter the Competition (unless the entry is from a school). There is a limit of five entries per individual.

3. Entry to the Competition is free. Employees of the PPL Mania, or any person associated with the Competition, and their immediate families are not eligible to enter the Competition. Professional photographers are not eligible to enter the Competition.

4. The Competition commences on 25th June 2005. The Competition closes on October 28th 2005. All entries must be received by PPL Mania by 5:00pm on that date. Late entries will not be accepted. PPL Mania is not responsible for entries lost or delayed or not received for any reason.

5. The winner will be announced on 5th November 2005

6. To enter the Competition, entrants must provide PPL Mania with:
(a) their name, address, postcode, telephone contact details and email contact details;
(b) a digital photograph "(the Photograph"), to be submitted in either jpg or gif format (no greater than 500 pixels wide).

7. Each entrant warrants that:
(a) all details provided in their entry are true and correct; and
(b) the Photograph submitted as part of their entry is their own original creation and work, and does not infringe the rights (including copyright) of any other person.

8. Each entrant agrees to indemnify PPL Mania in relation to any loss or damage resulting from any breach of warranty.

9. All entries received by PPL Mania which satisfy the requirements set out in these Conditions of Entry will be accepted into the Competition. The Prize Winner of the Competition will be the entrant whose Photograph, in the opinion of PPL Mania judges, is the most fitting in accordance to the competition requirements .

10. The prize may not be transferred, exchanged or redeemed for cash.

11. The Prize Winners will be notified by mail, telephone or email as soon as reasonably possible following PPL Mania determining the Prize Winner. The Prize Winner's name, and the city/town/suburb in which he/she lives, maybe announced on the PPL Mania website.

12. PPL Mania may use any information provided by an entrant (or purported entrant) to contact him/her for any reason in relation to the Competition.

13. All entries become the property of the PPL Mania. The entrant retains copyright in their Photograph, however, each entrant irrevocably agrees that PPL Mania may at its discretion use any entry (including any Photograph) in any way and for any purpose, without notice and without any fee being paid to the entrant.

14. The decision of PPL Mania in relation to any aspect of the Competition will be final and will be binding on every person who enters the competition. No correspondence will be entered into.

15. To the full extent permitted by the law, PPL Mania will not be liable for any injury, damages, expenses or loss whatsoever (whether direct or consequential) to persons or property as a result of any person entering into the Competition or accepting or using any prize, including without limitation non-receipt of the prize or damage to any prize in transit.

16. If there is an event beyond PPL Mania's reasonable control which prevents or hinders the conduct of the Competition or PPL Mania's ability to deliver the prize to the Prize Winner, then PPL Mania may in its discretion cancel the Competition. Further, PPL Mania may at its sole discretion recommence it under the same conditions.

17. Each entry must be entered in accordance with these Conditions of Entry. By entering the Competition, each entrant agrees to be bound by these Conditions of Entry. PPL Mania may at its discretion refuse to award any prize to any entrant who fails to comply with these Conditions of Entry.
Keep up to date with what's going on at PPL Mania…
We have lots of new articles and features planned in the near future. Register your details with us and we will contact you as and when the new features appear.
PPL Mania ensures that all information provided to us will be treated in the strictest confidence and will not be distributed or sold to any third party.