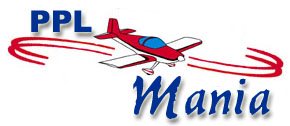 The Site For Pilots Passionate About Flying
Free advertising for UK flight schools
Information for Flight Schools advertising on PPL Mania
PPL Mania are inviting the top UK flying school's to take advantage of our free advertising features on our site. Because the majority of our target audience are PPL students, we want to give your school as much visibility to our readers as we possibly can.
Check out the four different free advertising options available to UK flying schools:
Get Listed
Get listed in our flight school directory
Firstly, we offer a nationwide flight school directory, make sure your school is listed in our flight school directory. You can check this by clicking here.
If you are already listed as a flight school then we suggest that you confirm the details about your school. You will notice we display the current number of PPL members, student and instructors available at your school along with the costs involved renting an aircraft.
Please take a moment to verify the information we have for you is correct. If you are listed in our flight school directory and would like to make an update to your school then click here to tell us what changes you require.
Add your link
Add your school website to our links page
Ensure your website can be found by the readers of PPL Mania. We accept website addresses from all UK flight school to be added in to our links page. To check whether you are already listed on our links page click here.
Unlike other aviation link pages, we do not require a reciprocal link back to us. However, due to the vast number of submitted websites we receive it can take anywhere up to 3 months before your website is listed on our links page.
If you cannot wait this long and would like to be listed within 1-2 business days then we do give preference to websites that have show their support by linking to us. For more information on linking to PPL Mania from your website click here.
Sell for free
Sell your aircraft, pilot supplies or services for free
Boost your flight school visibility by advertising free on the PPL Mania classifieds section. If you have aircraft for sale, group flying shares or general pilot supplies for sale then why not advertise these for free on PPL Mania. Check out the free aviation classifieds section by clicking here.
Unlike other online aviation marketplaces we do not charge to list your adverts.
PPL Mania Flyer
Print off the PPL Mania flyer for your notice board
The success of PPL Mania relies heavily on word of mouth. If you feel that PPL students could benefit from what we offer then please consider printing of the PPL Mania flyer and post it on your flight school's notice board.
    Click here to download the PPL Mania flyer
Everyone at PPL Mania would like to thank you for your assistance!
Keep up to date with what's going on at PPL Mania…
We have lots of new articles and features planned in the near future. Register your details with us and we will contact you as and when the new features appear.
PPL Mania ensures that all information provided to us will be treated in the strictest confidence and will not be distributed or sold to any third party.