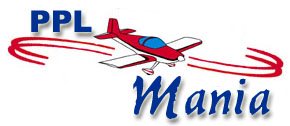 The Site For Pilots Passionate About Flying
Aviation Health
A list of health issues affecting aviation. Click on the subject that you are interested in.

Pilot Fatigue
DVT Explained
Flying and Diving
Herbal Alternatives
Eye Laser Surgery
Hypoxia
Hypertension
G-LOC
Keep up to date with what's going on at PPL Mania…
We have lots of new articles and features planned in the near future. Register your details with us and we will contact you as and when the new features appear.
PPL Mania ensures that all information provided to us will be treated in the strictest confidence and will not be distributed or sold to any third party.